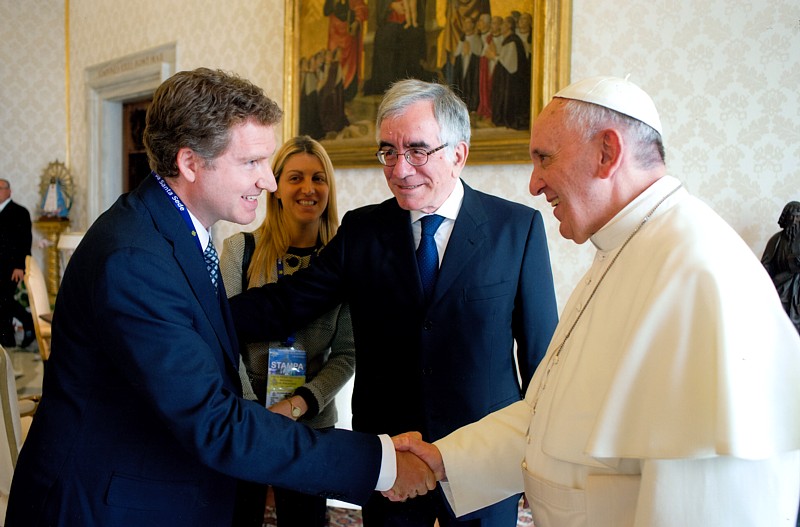 With over 13 years' experience providing in-depth coverage on a wide range of issues as a Rome correspondent, Edward Pentin has built up a unique combination of extensive contacts and expertise on the papacy, the Vatican and Catholic Church.
He is one of just a handful of English-speaking correspondents to have covered the Vatican for English language media for well over a decade.
Edward began his career in Rome as a producer and presenter at Vatican Radio before moving on to report for a number of publications including Newsweek, The Sunday Times, Foreign Affairs, Newsmax and the National Catholic Register. Articles have covered a broad mix of issues relating to religion, politics and society. Media appearances have included Al Jazeera, Sky News (UK), CNN, Fox News, ITV, BBC Radio 4 The World Tonight and the BBC World Service.
Edward has also been a contributing editor to The Holy Land Review, a Franciscan quarterly specializing in the Church and the Middle East. In 2015, he wrote the highly acclaimed The Rigging of a Vatican Synod? An Investigation into Alleged Manipulation at the Extraordinary Synod on the Family.
Beyond reporting, Edward has worked as a researcher and consultant to Lord Alton of Liverpool, one of the world's foremost pro-life campaigners, and as a communications consultant to the Dignitatis Humanae Institute, a pro-life think tank based in Rome.
In 2013 and 2014, he provided effective media coordination for three major international conferences in Rome. He is now the full time Rome correspondent for the National Catholic Register and a regular contributor to EWTN programmes.
Edward has a BA in International Relations and a Masters in Applied Theology. He also has a diploma in journalism and professional training in the art of speech writing.