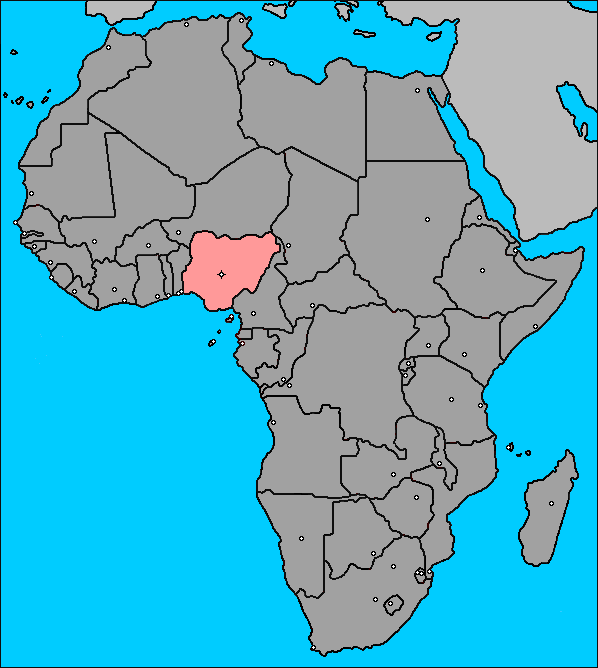 Many viewed it as strange that the U.S. and Nigerian governments had refused to label the militant Jihadist group Boko Haram a terrorist organisation. In this Dec. 2012 analysis a U.S. website on national security, I explain that the situation is more complex than it appears.
***
Summary
Despite an organized campaign of violence directed against Nigeria's Christians, the Obama administration and the Nigerian government refuse to formally declare the militant Islamist group Boko Haram a terrorist organization. While this makes little sense given the body count from Boko Haram's attacks, other factors are at play, as LIGNET explains.
According to Human Rights Watch, about 3,000 people have been killed in the sectarian conflict between Boko Haram and security forces since 2010. Over 815 have been killed in this year alone. Most of the victims have been Muslims or government officials, but increasingly they are Christians, too.
Background
Religious strife has long divided Nigeria, and was a problem even before the country achieved independence from Britain, which ruled the territory as a colony until 1960. The religious divisions in Nigeria as also geographic, with the northern part of the country predominantly Muslim and the Southern part predominantly Christian. Each religion accounts for roughly half of Nigeria's 160 million population.
Founded in 2002 by Muslim cleric Mohammed Yusuf, Boko Haram's goal is to transform Nigeria into an Islamic state governed by Sharia law. It claims that the country's secular government is godless and therefore illegitimate, and that it has an obligation to convert all Nigerians to the Islamic faith.
Boko Haram is Hausa (a tribal language common in northern Nigeria) for "Western education is forbidden"—a branding that places it squarely opposed to values that proclaim individual rights and religious toleration for all. The group also goes by the Arabic name "Jama'atu Ahlis Sunna Lidda'awati wal-Jihad," which means "People Committed to the Propagation of the Prophet's Teachings and Jihad."
Boko Haram's militancy began in sporadic violence, mostly targeting the police and army. These attacks in turn led to reprisals against Boko Haram, which ratcheted the level of violence up even higher. While Islamist ideology has fueled the group's violence, self-defense and revenge are explain its growing wrath, especially after 2005, when the Nigerian government cracked down on the group, and in many instances went outside the boundary of the law to do it.
Since then Boko Haram has expanded its target list, with brutal attacks against Christian civilians in the country's north more common. In the latest savagery, a group of Islamist attackers went house to house in the predominantly Christian part of the village of Chibok on December 1, setting fires and slitting throats. Ten Christians were killed. Three militants likely affiliated with Boko Haram killed at least 19 Christians at a Bible study in central Nigeria on August 7. High profile Boko Harem attacks on Christians have grown over the last year and include horrific bombings of churches during Christmas and Easter Sunday services over the last year.
Informed observers in Nigeria have stressed to LIGNET that this is not a religious conflict as the media sometimes claims, but rather one fought along ethnic, political and regional lines and fueled by a desire to control the country's oil (Nigeria is the sixth largest oil producer in the world). Oil "has everything to do with these attacks," one source told LIGNET.
Before 1975, northern Nigeria, where Boko Haram operates, was very rich through agriculture, but oil brought instant wealth and investment in agriculture fell away. The country's oil fields, all in the south, belong to the central government, so whoever is in charge has control over the nation's oil and its distribution.
This has naturally led to power struggles and wealth disparities between the now impoverished north and the relatively prosperous south, further fanning the flames of conflict. Part of the problem also goes back to Nigeria's colonial era when Britain paid little attention to the nation's diversity, leading to a battle of internal integration and a civil war fought along predominantly ethnic and political lines in the 1960s. These were never religious conflicts, even though the north is mostly Muslim and the south Christian.
Despite Boko Haram's increased use of violence in the last few years, the U.S. State Department has refused to add the Islamist militant group to its list of foreign terrorist organizations, even though it took a step in that direction in June when it named three of Boko Haram's leaders "terrorists." Nigeria's government has also refused to label the group a terrorist organization.
Pressure, however, is mounting to change all of this. The Christian Association of Nigeria (CAN) and more than 20 American scholars urged earlier this year that Boko Haram be designated a terrorist outfit. And a new group has been formed called the Christian Association of Nigerian-Americans (CANAN) to raise awareness of what it calls the "pre-genocide" conditions in their ancestral homeland. CANAN has organized a petition to get 25,000 signatures by Dec. 29.
The campaign is said to have support from the Department of Justice, the FBI and the Homeland Security Department, as well as several U.S. Congressmen who have recommended FTO designation. Pat Meehan, a Republican Congressman from Pennsylvania, has said that he would be tabling a draft bill in Congress that will compel the State Department to explain its reasons if it refuses to give Boko Haram the FTO label.
Analysis
The reluctance of the U.S. government to label Boko Haram a terrorist organization appears to reflect concerns that sanctions against the group could be counterproductive and affect oil exports to the United States.
LIGNET, however, has and will continue to refer to Boko Haram as a terrorist organization due to its indiscriminate attacks on civilians, including church bombings and suicide bombers.
U.S. "Foreign Terrorist Organization" (FTO) designation comes with the threat of sanctions, and makes it illegal for individuals or organizations to give material support or resources to the group.
While this seems like a no-brainer, Nigeria is one of the biggest suppliers of crude oil to the U.S. Relations between the two countries are complicated by what could be called "energy politics," with various interests reluctant to take a step that Nigeria's government itself has not taken.
Proponents of a cautious approach to the issue believe Boko Haram is a symbol more than anything else, a manifestation of the fragile relationship between the different ethnic and political groups wishing to exercise control over Nigeria and its resources. Religion is merely the tool for this fight, they say, and the glue that holds together fanatic adherents of the Islamic religion.
Opponent of U.S. FTO status believe this label would be a misplaced because, although the Boko Haram has engaged in attacks that clearly appear to be terrorism, labeling it a foreign terrorist group would distort the real reasons driving the violence in Nigeria.
Nigeria's government opposes FTO designation for Boko Haram. It fears the label would put Nigeria back on the U.S. terror watch list—a move that could make life hard for all Nigerians, including Christians. It also is worried that the designation would erect an obstacle that could prevent a future peace agreement with Boko Haram.
Opponents, both inside and outside of Nigeria, also believe the FTO label could backfire, pouring gasoline onto a fire as it were by giving the group an excuse to expand its operations beyond the north, and attack targets not only in southern Nigeria, but even outside of the country.
These misgivings were on display recently in comments made by the Catholic archbishop of Abuja, Cardinal John Olorunfemi Onaiyekan. In an interview last month, he stressed the importance of having a balanced attitude towards Boko Haram. He noted dialogue was not realistic at this time, but said he did not agree with those who brand the group "assassins."
"These people cannot be defeated with guns alone," he said, adding it is certainly not up to the Catholic Church or to Christians to organize their own militias. "We need to make it clear that no claims [of injustice] can justify the murder of innocent people, especially when they are praying."
Conclusion
Despite levels of violence that equal or surpass that of other terrorist groups in the world, Boko Haram continues to escape official designation as a "Foreign Terrorist Organization" by the U.S. government. This state of affairs will likely continue unless a clear link between al Qaeda and the group can be established or the group kills Americans.